Neck-tober 2017
While the the turkey is gone, the turkey wattle neck is unfortunately not. Just another reminder why we are bringing back highly popular Neck-tober specials for the neck. We all pay attention to our face, but the neck tends to get short shrift. It shouldn't! The skin of the neck is thin – much thinner than facial or other parts of the body. It gets stretched, turned, twisted all day and we often skip it when applying sunscreen. With all that work and minimal care, it's no surprise that many of our necks look like we are still texting when we are not ;)
A little line here, a sag or bag there – your neck may be giving away your age, or even making you look older than you really are. Luckily with the most innovative and advanced medical technologies available at Ancaster Laser Medispa we can tackle this troubled area. The latest technology and treatments we have introduced since last Neck-tober are the Alma ClearLift, Fotona Laser 3D skin tightening and Platelet Rich Plasma microneedling.
Neck-tober Specials
Available Until the End of October 2017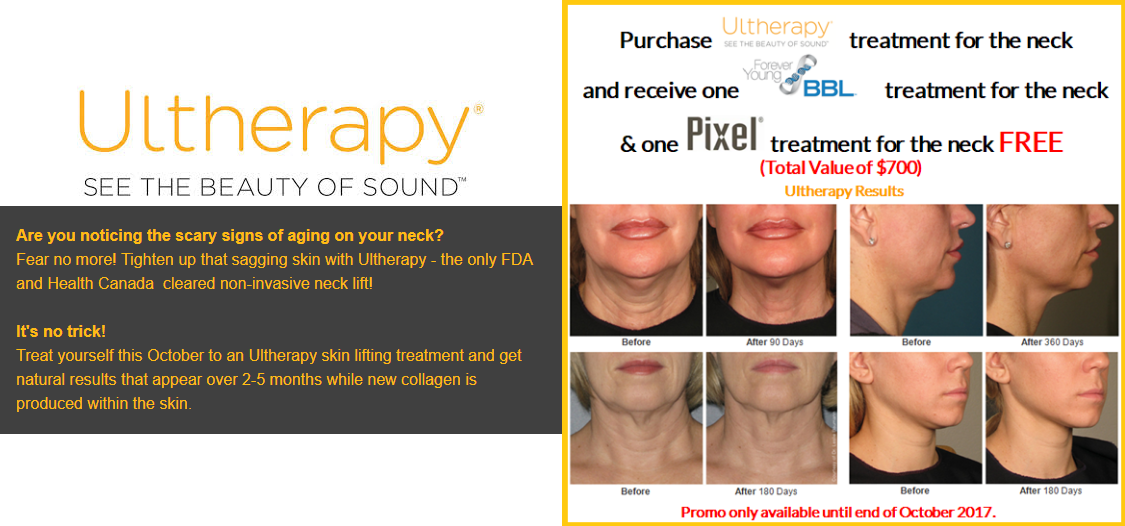 Call us at 905-648-0546 to book your free consultation or next appointment.