Ancaster Laser Medispa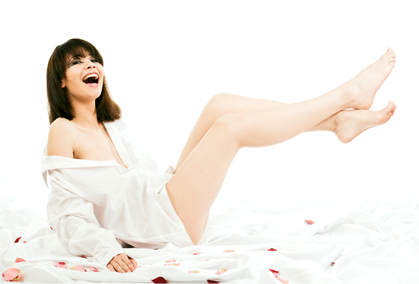 provides a variety of procedures, including laser hair and spider vein removal, microdermabrasion, cellulite treatments and body contouring, Blue Light Therapy acne clearance, vascular and pigmented lesion removal with Intense Pulsed Light (IPL), photofacials and bio-stimulating face rejuvenation, as well as fractional ablation with a high power Pixel.
All treatments are administered by a medical aesthetician who is very experienced in various laser treatments. Trained as a medical doctor in Vilnius, Lithuania, Vilia Nekrasas worked for a large laser corporation with multiple clinics in Ontario and Quebec. She received extensive training from dermatologists, plastic surgeons, laser companies, as well as The Canadian Aesthetic Academy. During the recession many laser companies closed, while Vilia took up her husband's offer to open her own laser clinic within the same office as his Ancaster Foot Clinic.